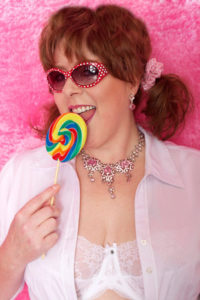 Daddy daughter roleplay is the flipside of mother/son incest play. As an escort in the big city of London, I get requests for all sorts of scenarios. This is a horny taboo form of fantasy roleplay that I love. It may sound ridiculous for a 50-something woman to pretend to be a little girl, but there is a part of my psyche that loves ageplay. And when I'm wearing Mary Janes and pigtails, it certainly helps me get in the little girl headspace. It's exciting to get in touch with my inner little girl and do very naughty things with "daddy"!
Ageplay is NOT about paedophilia! It is about fantasy role play between consenting adults. And it's because I'm an adult that it is safe to go into this territory and play out dirty daddy daughter incest fantasy ageplay.
Some say all women have a part of them that is forever a little girl. Maybe that's true. While I never had sexual feelings toward my own father, I find daddy/girl roleplay highly erotic. It's the concept of a father figure doing dirty thing to me that is exciting. The idea of being seduced or "molested" by daddy thrills me. It's just so wrong, but that's what makes it horny. Don't we always want what we can't have, what we're told is off-limits?
One of the most intriguing aspects of the human mind and spirit is the indomitable sense of curiousity and need to venture forth. We have an innate drive to explore every dark corner of the universe and try to understand it. Plus, we're raving, horny perverts! : )
If you have never tried father daughter or daddy daughter roleplay and are a little apprehensive about incest fantasy ageplay, you really should give it a go. Nothing will happen to you except an explosive orgasm. Come and indulge in the dark side with me. You can find me in east London, close to London City Airport, getting up to all sorts of wickedness : ) Don't be scared. It's all just make-believe, darling.